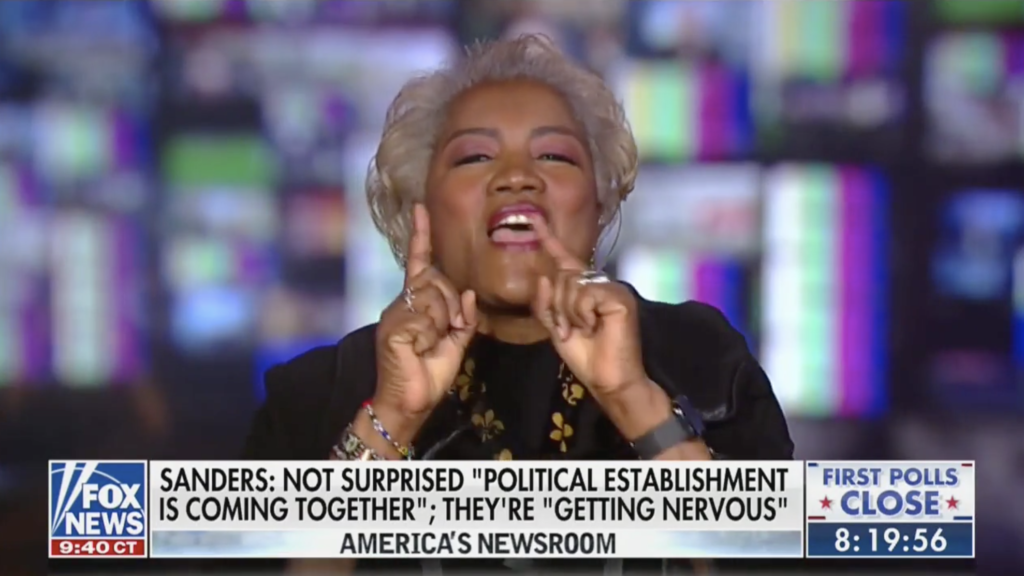 The former head of the Democratic Party, Donna Brazile, seemed especially frustrated in an interview on Fox News Tuesday.
She repeatedly cursed out the current head of the Republican Party, telling her to "Go to hell!" and "Stay the hell out of our race!"
Brazile lashed out after Ronna McDaniel of the Republican National Committee said Democrats planned to cheat Bernie Sanders out of the nomination in favor of Joe Biden.
It is common practice for Democrat and Republican pundits and operatives to comment on each other's races. However, Brazile said that McDaniel needed to mind her own business and stop with the "Russian talking points."
Brazile herself stirred controversy in 2016 when she first denied but later apologized for providing at least one internal advance town hall debate question to the Clinton campaign prior to Clinton's face off with Sanders. Brazile was fired from CNN after the incident. She is now a regular contributor to Fox News.
Watch the exchange at the Daily Beast link below:
https://www.thedailybeast.com/donna-brazile-tells-rnc-chairwoman-ronna-mcdaniel-to-go-to-hell-on-fox-news