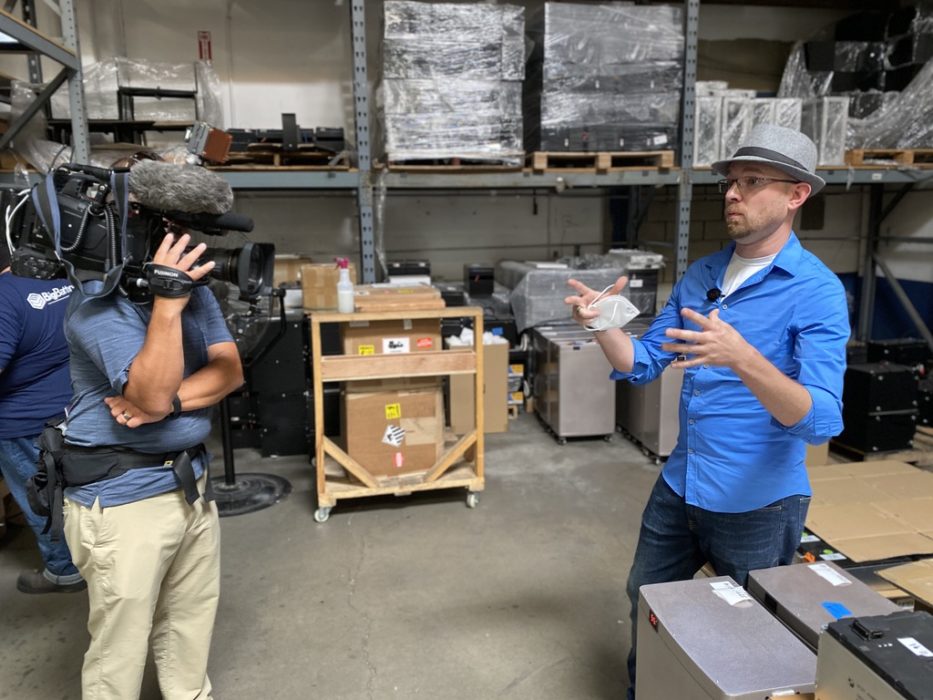 Eric Lundgren pioneered recycling toxic electronic waste-: used solar panels, electric car batteries, other "e-waste" dangerously filling landfills in the US and around the world that is poisoning the water and leeching into the environment.
His recycling plans included helping people reuse refurbished Microsoft computers instead of throwing them away.
Microsoft didn't like what he was doing and long story short, convinced prosecutors to raid Lundgren's home and charge him with various crimes including copyright violation. Believe it or not, he went to prison for it, we told his story two years ago.
Well, he vowed to double down while in prison-- and he did. He started a new recycling business. He's out of prison now and I recently caught up with him again in California to see the amazing things he's done since Microsoft tried to take him down.
Also, Scott Thuman reports from Georgia as unheard of amounts of money pour in ahead of two senate runoff races.
Most of the money is coming from interests outside the Peach State. The stakes are high: control of Congress. Scott will Follow the Money.
I'll also update my reporting on the movement to establish "Second Amendment Sanctuary Cities."