Mayor Muriel Bowser requests Washington D.C National Guard deployment for pro-Trump march, saying she predicts a large influx of violence and criminal activity.
Read the letter below: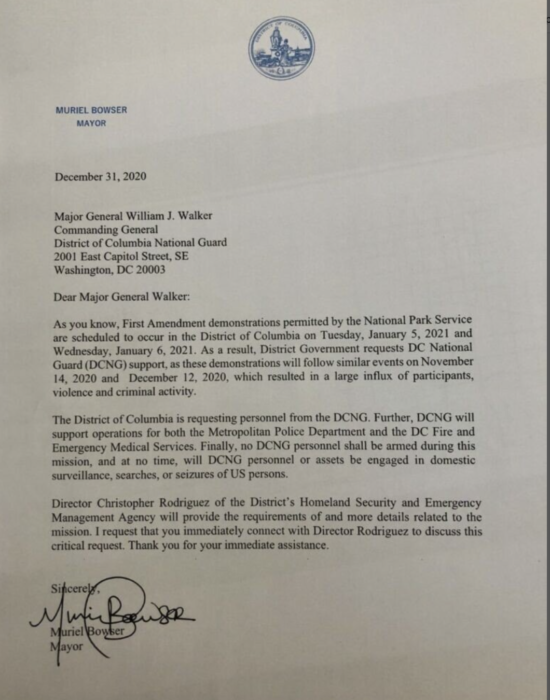 Order a signed copy of SLANTED: HOW THE NEWS MEDIA TAUGHT US TO LOVE CENSORSHIP AND HATE JOURNALISM by clicking here.
Fight government overreach and double-standard justice by supporting the Attkisson Fourth Amendment Litigation Fund for Attkisson v. DOJ and FBI for the government computer intrusions. Click here.