The following is an excerpt from Gallup News.
A majority of Americans, 56%, now say price increases are causing financial hardship for their household, up from 49% in January and 45% in November.
The latest reading includes 12% who describe the hardship as severe and 44% as moderate.
The results are based on an Aug. 1-22 web survey that interviewed over 1,500 members of Gallup's probability-based panel.
Although more Americans now than last fall say they are experiencing hardship, the percentage who are suffering severe hardship has held relatively steady at around 10%.
Lower-income Americans are more likely than others to be experiencing severe hardship -- 26% of those whose annual household income is less than $48,000 say prices are causing severe hardship for their families.
That compares with 12% of middle-income Americans and 4% of upper-income Americans.

Spending, Travel, Driving Cutbacks Most Common Response to Inflation
A new question in the survey asked those experiencing hardship to list some of the specific things they are doing to respond to the effects of inflation.
The most common action, mentioned by 24% of those experiencing hardship, is to reduce spending, including buying less in general or buying only essential items.
Another 17% say they are traveling less or canceling vacations, while the same percentage indicate they are driving less or trying to use less gas.
Other common strategies for dealing with higher prices are buying cheaper goods or generic brands of products (12%), eating out less (10%), buying fewer groceries or growing their own food (10%), staying home (8%), and cutting down on entertainment expenses (8%).
Read complete survey results here.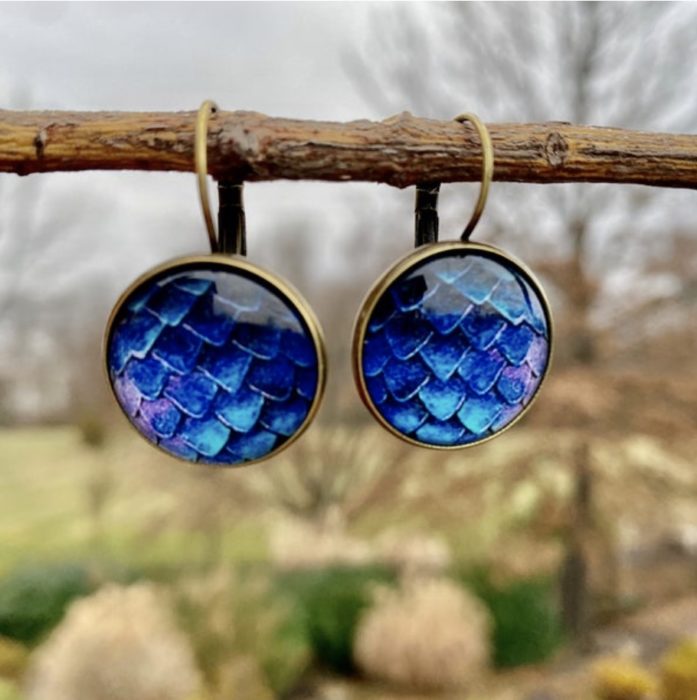 The Lemonade Mermaid Store
Unique gifts for Land or Sea Mermaids, Mer-pets and Little Mermaids!
Left: Our signature Blue Fins Earrings