The following is an excerpt from The Vaccine Reaction.
Pfizer is conducting phase 2 trials for the development of a vaccine that will target pregnant women to prevent newborns from infection with Group B Streptococcal (GBS).
The vaccine was granted Breakthrough Therapy Designation by the U.S. Food and Drug Administration (FDA) in September and the agency has indicated it will fast track the product's path to approval.1
The FDA's Breakthrough Therapy Designation, also known as "fast tracking" is specifically designed to expedite the development and review process of new drugs or biologics, which are addressing "unmet medical needs." In 2017, the Group B strep vaccine was given Fast Track status by the FDA."
Upon FDA approval, the vaccine will be administered to pregnant women "for the prevention of invasive GBS disease due to the vaccine serotypes in newborns and young infants by active immunization of their mothers during pregnancy."
Serious Group B Strep Infection "Rare" According to ACOG
Group B Strep is a common type of bacteria found in the bowel, genital tract, urinary tract, throat, or respiratory tract of healthy men and women adults and is usually asymptomatic.
Approximately one in four women are asymptomatically colonized with the bacteria, and colonization does not always lead to infection.
GBS infection usually does not cause serious illness in adults and is not considered a sexually transmitted infection but, in some cases, the bacteria can be passed to the baby during labor. For babies,
Group Strep B infection may lead to meningitis (brain inflammation), pneumonia, or sepsis (blood poisoning).
According to the American College of Obstetrics and Gynecology, this transmission leading to serious disease "is rare and happens to 1 or 2 babies out of 100 when the mother does not receive treatment with antibiotics during labor."
Gates Foundation Grants $128 million for GBS and RSV Vaccines for Pregnant Women
In 2016, Pfizer received grants totaling $128 million from the Bill & Melinda Gates Foundation for the development and accessibility of the Group B Strep vaccine, as well as for an RSV vaccine. Over the past 15 years, the Gates Foundation has donated nearly $540 million to maternal immunization efforts. Keith Klugman, director at the Gates Foundation stated:
Maternal immunization—vaccinating pregnant women who can then pass on lifesaving protection to their babies—is a powerful way to reduce newborn and infant mortality. We are hopeful our investments in this promising pipeline of new maternal vaccines… will help infants in low-income settings have the best chance at life.
FDA Has Fastest Drug and Biologicals Approval Process of All Regulation Agencyies in the World
Even without the Breakthrough Therapy Designation, the FDA has the fastest drug and biologics approval process of all pharmaceutical product safety regulating agencies in the world.
Many health and public health policy authorities, including individuals who have worked for government health agencies, have voiced concern over the ethics of the FDA vaccine approval process.
Last year, two FDA senior officials resigned over the rushed Emergency Use Authorization (EUA) approval of Covid-19 booster shots.
Over the years, many people have voiced concerns about the fact that Congress has allowed the FDA, which is supposed to be regulating the pharmaceutical industry, to get a large portion of its funding from drug companies for fast tracking drugs and vaccines to market.
Read complete article here.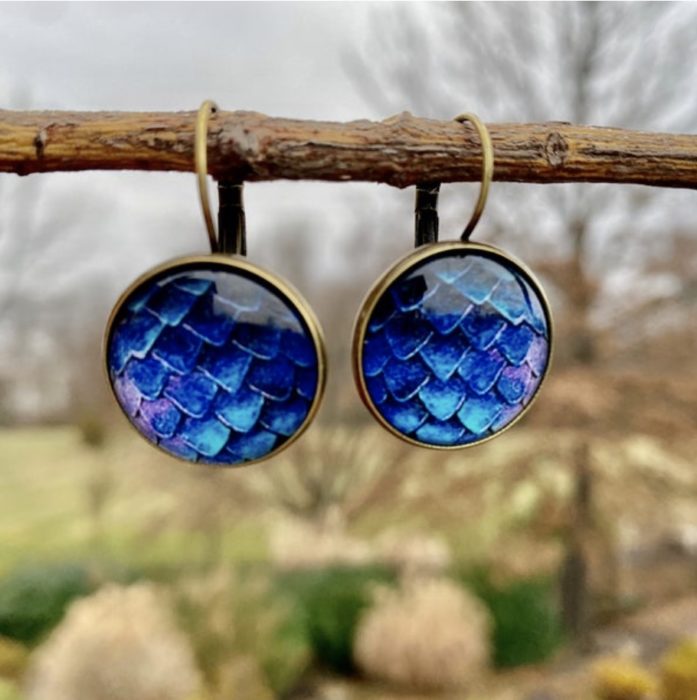 The Lemonade Mermaid Store
Unique gifts for Land or Sea Mermaids, Mer-pets and Little Mermaids!
Left: Our signature Blue Fins Earrings