The alarm is being sounded at hospitals across the country in critical condition due to staffing shortages. There's an important side of that story seldom heard: the role that Covid vaccine mandates played in those shortages. Today, our cover story comes from Houston where we have a rare group interview with medical professionals-turned-whistleblowers from the first hospital in the nation to require Covid vaccines. They see a disturbing health care trend that could ultimately impact all of us.
The following is a transcript of a report from "Full Measure with Sharyl Attkisson." Watch the video by clicking the link at the end of the page.
Dr. Venu Julapalli: My name is Dr. Venu Julapalli. I was on staff at Houston Methodist, The Woodlands, and got suspended and ultimately terminated due to the vaccine mandate.
Sharyl: You did not want to get vaccinated?
Julapalli: No.
Dr. Venu Julapalli is among an outspoken group of medical professionals once affiliated with Houston Methodist. Methodist was the first hospital system in the nation to require Covid vaccines.
Dr. Mary Crow: I refused to get the vaccine.
Dr. Mary Talley Bowden: I spoke out on social media saying vaccine mandates were wrong.
Carol Avila: And I said, "I don't want to take it."
Given Fessler: I ultimately gave my notice, and I went somewhere else.
Owen Robinson: I was suspended and then terminated.
It's rare to find medical professionals from such a prominent hospital system speaking on camera on the topic — punished, they say, for using independent medical judgement, which they consider a hallmark of sound medicine.
Dr. Julapalli started an email group of more than 1,000 of his colleagues to discuss and debate the policies. Many, he said, would only share their true feelings with him in private.
Julapalli: The level of fear among our colleagues, among the medical staff, in terms of expressing their opinion, whatever it was, because they were afraid that they were going to be retaliated against by the institution, Houston Methodist, was off the charts and continues to be off the charts.
Dr. Mary Crow is an oncologist hematologist who, like Dr. Julapalli, lost privileges to practice medicine at Methodist for refusing the vaccine.
Crow: You have the right to put up your hand and say, "What the hell is going on here? Please explain this to me," and not risk obliteration of your personal and professional life.
Dr. Mary Talley Bowden, an ear, nose, and throat specialist, also lost privileges at Methodist.
Talley Bowden: I've tested over 80,000 people for Covid, and that's what first alerted me to what was going on, because we keep track of who's vaccinated and who's not. And the patients who were vaccinated and testing positive were just as sick, if not sicker, than the ones that weren't. And eventually, I saw more vaccinated patients testing positive than unvaccinated, and that's when I really became vocal — and Methodist did not like that.
Houston Methodist began firing unvaccinated employees in June of 2021. CEO Dr. Marc Boom made the controversial vaccine mandate a linchpin of his leadership — and encouraged others to follow.
Dr. Marc Boom, Houston Methodist President and CEO (June 11, 2021, MSNBC): I think patients should be demanding this at all hospitals, and frankly, I think you will see the floodgates begin to open at hospitals. We've seen a whole bunch of hospitals follow suit. It took a couple months, but they've been following suit. And I think you're going to see many, many more.
And there were "many more." With Houston Methodist leading the pack, within three months it was reported that at least 174 health systems were mandating Covid vaccines.
The requirements triggering protests and court battles.
A lawsuit against Methodist filed by employees got dismissed. The federal judge ruled that the hospital had made "a choice made to keep staff, patients, and their families safer." Many at Methodist agreed.
But these seasoned professionals claim the vaccine mandate didn't make patients safer at all. And they gave numerous accounts of vaccinated employees coming to work ill.
Owen Robinson is a critical care registered nurse.
Robinson: At that time, the management in Methodist ICU forced two nurses to come in sick.
Sharyl: Sick with Covid?
Robinson: Positive with covid, with symptoms, fevers, and take care of patients in the ICU. So that completely obliterates their argument as far as patient safety, because there is nothing more unsafe than having sick nurses taking care of immunocompromised patients in the ICU. One nurse was so sick, she had a trainee, a new nurse, and she spent the entire day sitting at the desk, most of the time with her head down on the desk because she was so ill, and her trainee was taking care of the patients.
Robinson says he originally agreed to get fully vaccinated to keep his job, but was fired after he refused the booster.
Robinson: As far as the people who were vaccinated, they still got sick anyway.
Sharyl: And you were vaccinated?
Robinson: I was fully vaccinated.
Sharyl: And you got Covid?
Robinson: And I got Covid. Lots of the nurses in the unit got Covid. And then some of them got Covid multiple times. And then, even after the booster came out, there were nurses who were fully vaccinated and boosted who still got Covid more than one time. So, we didn't see any efficacy particularly with the booster. I wasn't going to get the booster, because it seemed completely pointless and useless. And so, therefore, I was terminated.
Nurse Carol Avila and Given Fessler, a respiratory therapist, both got religious exemptions from the mandate due to the vaccines' use of cells from aborted fetuses. They were tested weekly for Covid while working at Methodist. Until last fall.
Fessler: They came out with a new vaccine called the Novavax and they gave us a 10-day warning saying, "Good news, there's a new vaccine out that does not go against your currently-approved exemption." I applied for another religious exemption, and they came back a few weeks later, and they denied it, and they gave no reason for the denial. They just said, "It has not been approved."
Sharyl: So?
Fessler: So, I ultimately gave my notice, and I went somewhere else.
Avila: I did have Covid in January 2021, and that was also one of the reasons that I didn't want to be vaccinated, besides my religious beliefs. But I also had to get tested every single week, and I never tested positive. And then my coworkers who got vaccinated — double, triple vaccinated — they all got it in my area. So it just was a confirmation to me that I did have the antibodies, because I've never gotten it again.
Julapalli: The religious exemption issue, Houston Methodist has made into a joke. I had a religious exemption against the flu vaccine at Houston Methodist. My religious exemption for the Covid vaccine was denied. My religion has not changed. My very own brother has a religious exemption at Houston Methodist, The Woodlands, now. We have the same religion. There is no rhyme or reason for how Houston Methodist is handling religious exemptions. It's completely arbitrary and capricious.
We wanted to hear Houston Methodist's side of the story, but a spokesman declined our interview requests and did not answer our questions — including one about a particularly contentious allegation.
Dr. Julapalli says his colleague claimed that a high-ranking official at Methodist offered her the opportunity to fake getting the vaccine.
Julapalli: She told us that it would be done internally, and she told us that when she asked him, "Has this been offered to anyone else?" he said, "I can neither confirm nor deny that."
Methodist declined to answer when we asked whether any employees were offered an opportunity to pretend to be vaccinated. We also asked whether the hospital communicated with federal health officials or vaccine makers about the mandates, and whether Methodist was offered any financial benefit or gift related to mandating vaccines. A spokesman did not respond.
In an interview in June of 2021, Methodist CEO Dr. Boom said the hospital's policies were safety-and-science-driven.
Dr. Marc Boom, Houston Methodist President and CEO (June 11, 2021, MSNBC): Yeah, we've said all along we will be driven by the science. We're a science-based and medically-based institution, we have a faith underpinning, and we have a set of very, very strong values as an institution that puts patients at the center. So when people say to me, "I don't want to put patients at the center," by their actions, yeah, they are not people who are a fit for our organization.
Meantime, industry insiders are pointing to a global crisis in health care staffing. Italy is countering by reinstalling health care workers who were suspended for refusing the Covid vaccine.
In New York, 100% of hospitals are reporting nursing shortages. More than 75% say other key positions can't be filled. And half say they're reducing or eliminating services. Texas, where Methodist is based, is also said to be suffering an ongoing hospital "staffing crisis."
In a statement, Methodist told us, "We are not having nurse shortages."
Whatever the case, this group insists that punishing highly-credentialed health care professionals for their medical judgement will translate to poor patient care in the larger picture.
Julapalli: You, our patients, our community, our neighbors, you have the power. We get our power from you. You have the power to question these hospitals that you're literally putting your lives into their hands. You have the power to question, why is this culture existing? Why are physicians so afraid to speak out when we're supposed to be independent? You the patient has the power to question what's going on here.
Sharyl (on-camera): A court has ordered New York City to reinstate 1,750 workers fired over mandates with backpay. The city is appealing.
Watch story here.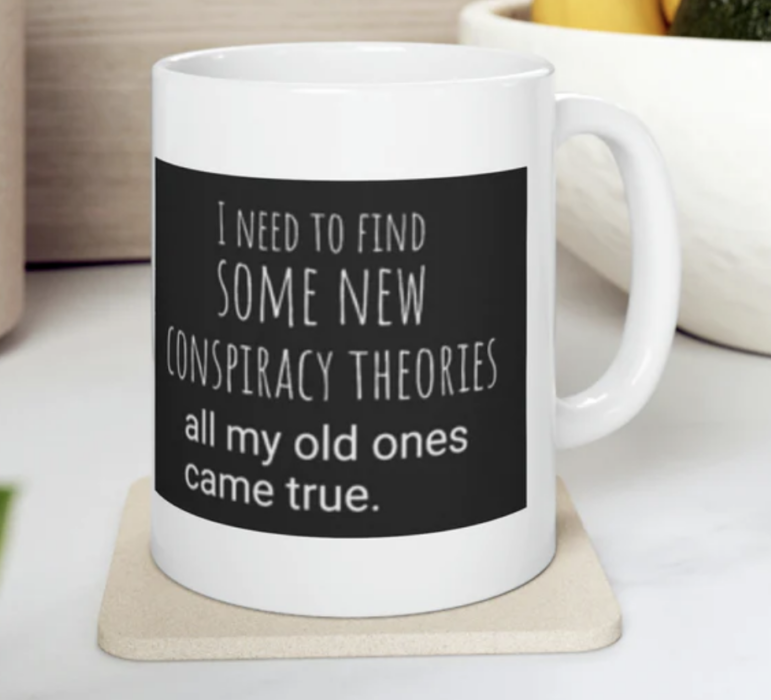 Visit The Sharyl Attkisson Store today
Unique gifts for independent thinkers
Proceeds benefit independent journalism