The following is from Just The News.
James O'Keefe sounded off about the mainstream media after his company, O'Keefe Media Group (OMG), released a bombshell video of a BlackRock recruiter saying the Russia-Ukraine war is "good for business" and claiming "you can buy a senator" for $10,000.
Serge Varlay, a recruiter for the multi-trillion dollar asset management firm, told an undercover OMG journalist that hedge funds like BlackRock, can "run the world" by controlling the wallets of politicians like senators and even the president of the United States.
BREAKING: @BlackRock Recruiter Who "Decides People's Fate" Spills Info on Company's World Impact

"It's not who the president is- it's who's controlling the wallet of the president"

"You got $10K? You can buy a senator"

"War is real f***ing good for business" #BlackRockExposed pic.twitter.com/DZIy1DuZKF

— James O'Keefe (@JamesOKeefeIII) June 20, 2023
The video, released on Twitter, has been seen nearly 10 million times and has received over 100,000 likes. But despite its explosive virality, search engines like Google appear to be suppressing its reach.
When Just the News searched "BlackRock" on Google, a headline of the exposé didn't appear until several pages into the news section.
Google's top three "popular" Twitter results were all from two days ago, and two of the three posts linked had only three likes on the social media site.
Google has long been accused of manipulating its algorithm to suppress certain stories. 
RealClearPolitics reported in 2020 that conservative outlets like the Daily Caller and Breitbart experienced a dramatic, sudden drop in website traffic around 2017 and were virtually eliminated from search results around 2020.
According to Yahoo Finance, BlackRock is the second-largest institutional shareholder of Google (Alphabet Inc.), owning nearly 366,000,000 shares valued at $44.5 billion.
Just The News contacted Google for comment and will update this article accordingly.
Link to article here.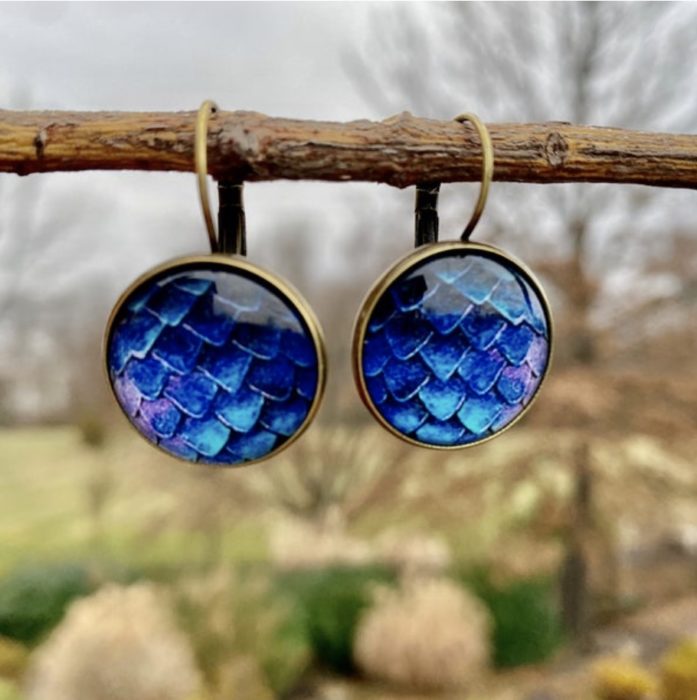 The Lemonade Mermaid Store
Unique gifts for Land or Sea Mermaids, Mer-pets and Little Mermaids!
Left: Our signature Blue Fins Earrings