The following is from MedPage Today.
Just a single dose of psilocybin was safe and tolerable for adult women with anorexia, according to a phase I open-label feasibility study.
After receiving a 25-mg dose of synthetic psilocybin given with therapist-delivered psychological support, none of the 10 participants experienced any significant changes in vital signs, ECGs, or suicidality during the week after dosing, reported Stephanie Knatz Peck, PhD, of the University of California San Diego, and colleagues.
Meeting the primary outcome, the treatment was also well-tolerated, with no serious adverse events reported amongst participants, who had an average body mass index (BMI) of 19.7, they noted in Nature Medicine.
As for changes in psychopathology -- the secondary outcome of the early-stage trial -- concerns about weight significantly decreased from baseline to 1 month after psilocybin treatment.
This improvement was also maintained up to 3 months after dosing. Likewise, shape concerns significantly dropped within the month after treatment, but this change was no longer significant at the 3-month mark.
Changes in eating concerns and dietary restraint didn't reach statistical significance, but there was a trend towards an improvement in eating concerns at the 3-month follow-up.
All participants met the DSM-5 criteria for anorexia nervosa (AN) or partial remission of anorexia, but most disorders were mild to moderate in severity. "Despite its seriousness, there are no proven treatments for adult AN that reverse core symptoms and no approved pharmacological interventions," the researchers pointed out.
"Novel and innovative treatment methods are urgently needed to improve treatment engagement and outcomes," they added. "One such avenue may be psilocybin therapy."
This study comes alongside a recent push towards testing psilocybin -- contained in the psychoactive drug "magic mushrooms" -- for a slew of various psychiatric conditions.
Read more here.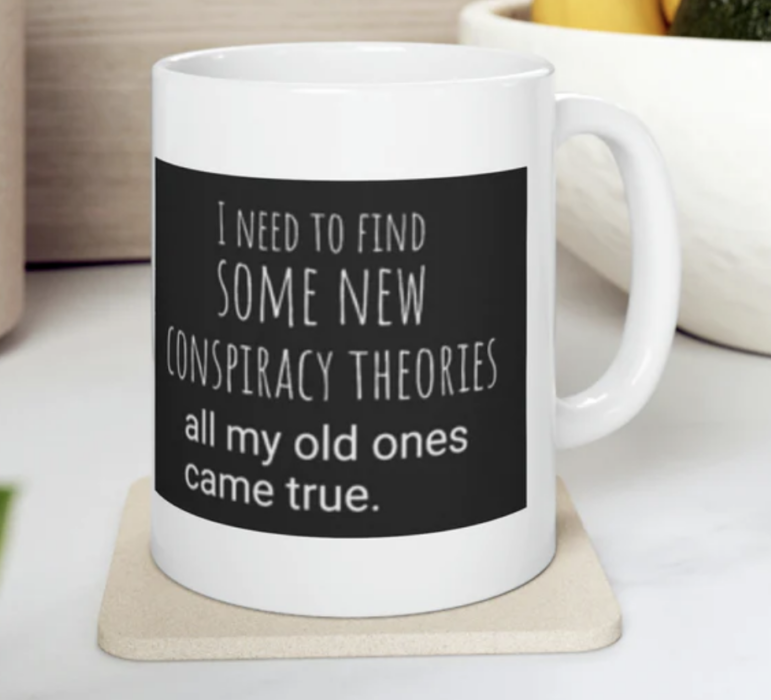 Visit The Sharyl Attkisson Store today
Unique gifts for independent thinkers
Proceeds benefit independent journalism