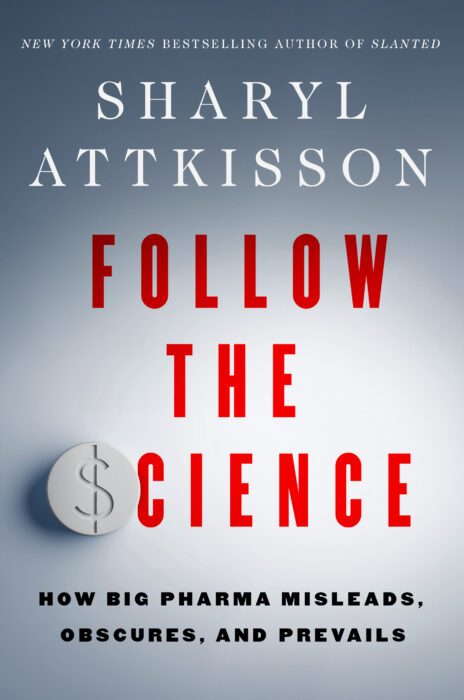 The respected independent journalist and New York Times bestselling author of Slanted, Stonewalled and The Smear exposes the corruption that has ruled the pharmaceutical industry for decades.
Through blatant lies, deep cover-ups, and high-level collusion with government and media, Big Pharma has continuously put profits over people. Now, with her signature investigative rigor and uncompromising commitment to the truth, Sharyl Attkisson takes readers on a journey through the dark underbelly of the pharmaceutical industry.
Despite growing skepticism over the past three decades over high prices and a lack of innovation, Big Pharma's critics have often been silenced or labeled "science deniers." Even major media stories have been suppressed to placate pharmaceutical advertisers. The rift has only grown since the major pharmaceutical companies and their allies attacked anyone worried about the Covid-19 vaccines and major new treatments failed to significantly affect outcomes despite skyrocketing costs.
Follow the Science will challenge your assumptions, open your eyes, and inspire you to take action. With its powerful message of truth and justice, this book is a must-read for anyone who cares about the future of our healthcare system.
See ways to preorder at the link below:
https://www.harpercollins.com/products/follow-the-science-sharyl-attkisson?variant=41085311221794
From Keith Urbahn about "Follow the $cience":
This is an important book that speaking truth to power. It expertly exposes how the pharmaceutical industry, government, and media insidiously collaborate to rob ordinary citizens of the scientific truth and thereby endanger their lives.
The book illustrates how everyone from the powerful to the ordinary American citizen can find themselves squaring off against powerful interests seeking to suppress the truth and squash scientific inquiry. These pages also serve as an important Covid after-action report that the government and health authorities denied American citizens and has deeply unsettled the populace and shaken our faith in medical authorities.
This book will serve as an urgent, clarion call to all those seeking scientific truth no matter where it leads. Just seeing the playbook that pharmaceutical companies run to obscure the truth about the drugs that they're pushing to an unsuspecting populace will help countless readers navigate a complicated world.
---
Sharyl's other book are "Stonewalled," "The Smear," and "Slanted."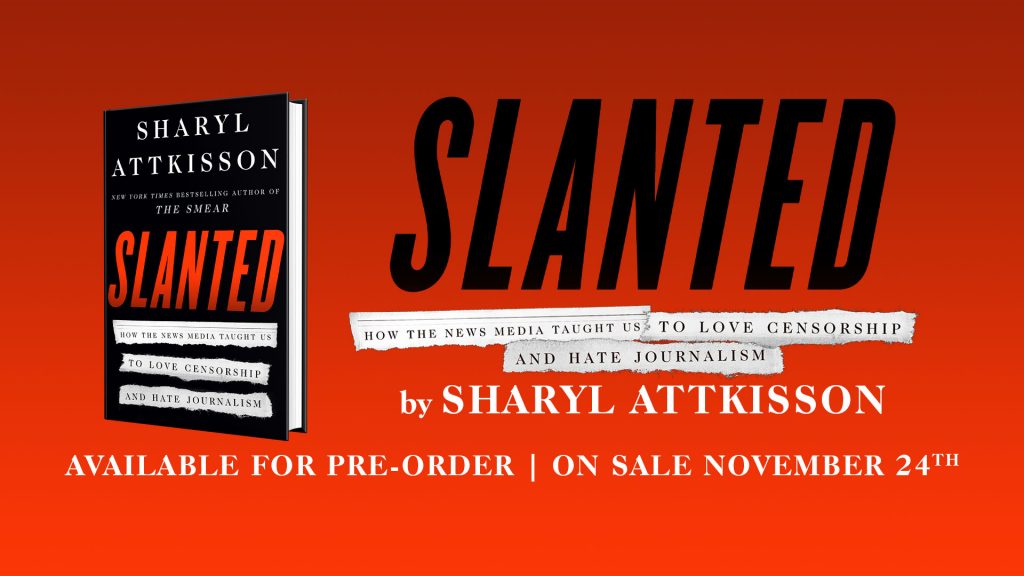 Buy the bestseller SLANTED by Sharyl Attkisson at Harper Collins, Amazon, Barnes & Noble, Books a Million, IndieBound, Bookshop!
For a signed copy, order here today: https://premierecollectibles.com/slanted-how-the-news-media-taught-us-to-love-censorship-and-hate-journalism/
The five-time Emmy Award-winning investigative reporter and New York Times bestselling author of Stonewalled and The Smear uncovers how partisan bias and gullibility are destroying American journalism.
The news as we once knew it no longer exists. It's become a product molded and shaped to suit the narrative. Facts that don't fit are omitted. Off-narrative people and views are controversialized or neatly deposited down the memory hole. Partisan pundits, analysts and anonymous sources fill news space leaving little room for facts. The line between opinion and fact has disappeared.
In Slanted, Sharyl Attkisson reveals with gripping detail the struggles inside newsrooms where journalism used to rule. For the first time, dozens of current and former top national news executives, producers and reporters give insider accounts, speaking with shocking candor about their industry's devolution.
Americans know their news diet is now filled with fast food concoctions created from talking point recipes devised by partisan and corporate interests. They see a record number of fact mistakes made by some of the world's formerly most well-respected media outlets . . . often with no apologies. The media largely blames Donald Trump. But as this autopsy shows, the death of the news as we once knew it is self-inflicted. And the weapon was the narrative.
Sharyl Attkisson also finds reason for hope and argues that courageous, counternarrative news reporting can revive journalism.In Slanted, Sharyl Attkisson reveals with gripping detail the struggles inside newsrooms where journalism used to rule.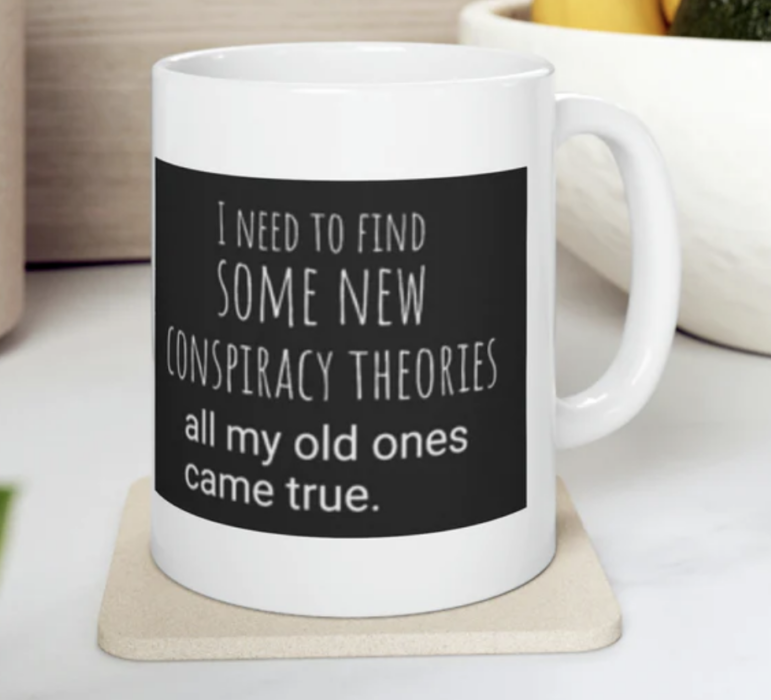 Visit The Sharyl Attkisson Store today
Unique gifts for independent thinkers
Proceeds benefit independent journalism