Most American voters are concerned that recent events in the Middle East could result in an attack here, and nearly half believe the terrorism threat has gotten worse under President Joe Biden.
That's according to the latest Rasmussen Reports.
The survey finds that 75% of likely U.S. voters are concerned that the current conflict in Israel will lead to a terrorist attack on the United States, including 43% who are "very concerned."
Just 22% aren't concerned about such an attack.
After the Hamas attack in Israel earlier this month, FBI Director Christopher Wray warned: "Here in the U.S., we cannot and do not discount the possibility that Hamas or other foreign terrorist organizations could exploit the conflict to call on their supporters to conduct attacks on our own soil."
Forty-nine percent (49%) of voters believe the threat of terrorism gone up during Biden's time in office, while only 17% think the threat has gone down.
Thirty percent (30%) believe the terrorism threat has remained about the same since Biden became president.
To see survey question wording, click here.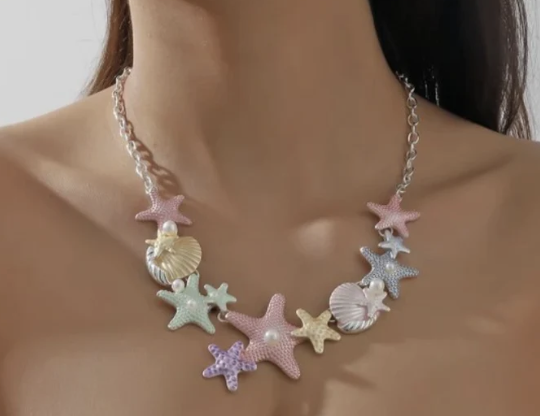 The Lemonade Mermaid Store
Unique gifts for Land or Sea Mermaids, Mer-pets and Little Mermaids!
Left: Pastel Beach Necklace $16