The following is from Gallup News.
U.S. workers' remote workdays have stabilized after spiking during the Covid-19 pandemic in 2020.
The average U.S. worker spends 3.8 days per month working from home, down from 5.8 in 2020 but higher than the 2.4 average from 2019.
Among the smaller sample of workers who have ever worked remotely, the figures are an average of 7.7 remote days per month currently compared with 11.9 in 2020 and 5.8 in 2019.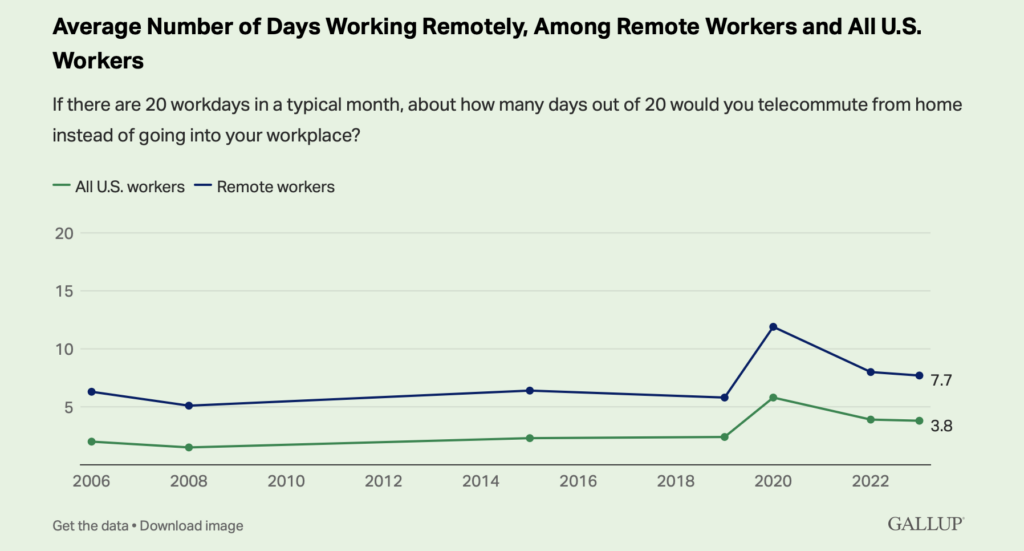 The latest results are based on Gallup's annual Work and Education poll, conducted Aug. 1-23.
About half of U.S. workers say they have ever telecommuted for work, a percentage that has been stable over the past three years. When Gallup first asked about telecommuting in 1995, 9% of workers said they had done so.
By the next update, in 2006, the figure had increased to 32%.
Remote Work Has Shifted to Normal Business Hours
In addition to more workers telecommuting and doing so more often, another change in work habits since before the Covid-19 pandemic is a greater share of telecommuters working remotely during normal business hours instead of outside of them.
Currently, remote workers are about twice as likely to say their remote work occurs during regular business hours as opposed to other times.
When the question was last asked in 2015, remote workers were about equally as likely to work remotely during the traditional workday as outside of it.
Before 2015, they were more likely to work remotely outside of normal work hours.
Slight Increase in Belief That Remote Workers Are Less Productive
Perceptions of remote worker productivity have shifted slightly since Gallup first asked about it in 1995.
U.S. adults are more likely now to think remote workers are less productive than on-site workers, while fewer believe remote workers are more productive.
Still, the largest share of U.S. adults, and a higher share than in 1995, believe remote workers are just as productive as on-site office workers.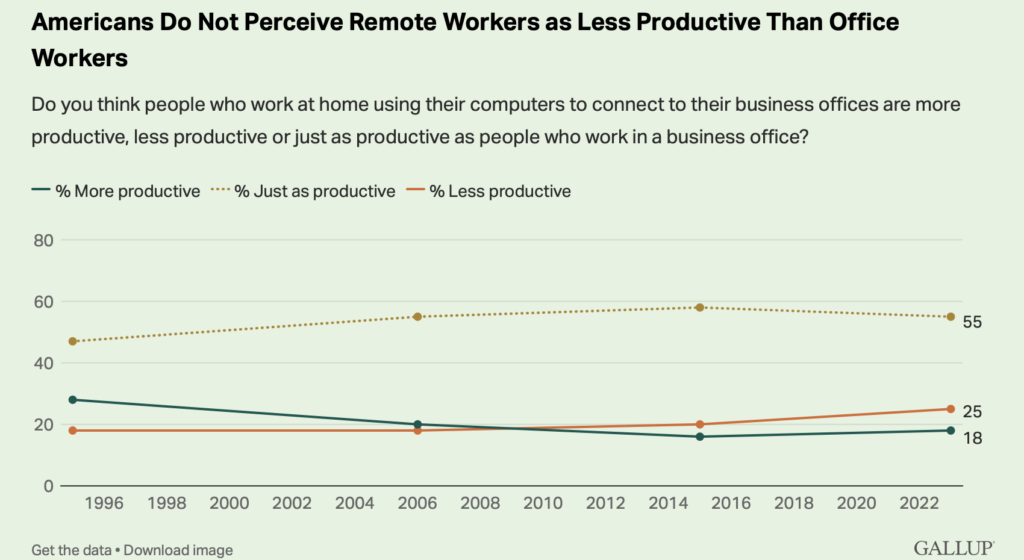 Among those who have ever worked remotely, current attitudes about remote worker productivity are similar to those among U.S. adults overall -- 53% think remote workers are just as productive, 20% more productive and 25% less productive.
Since 2006, the first year Gallup asked telecommuters about remote work, there has been a 13-percentage-point decline in the percentage of telecommuters who think remote workers are more productive and a 10-point increase in the percentage who say they are less productive.
Those shifts are larger than what Gallup has measured for U.S. adults as a whole.
Link to article here.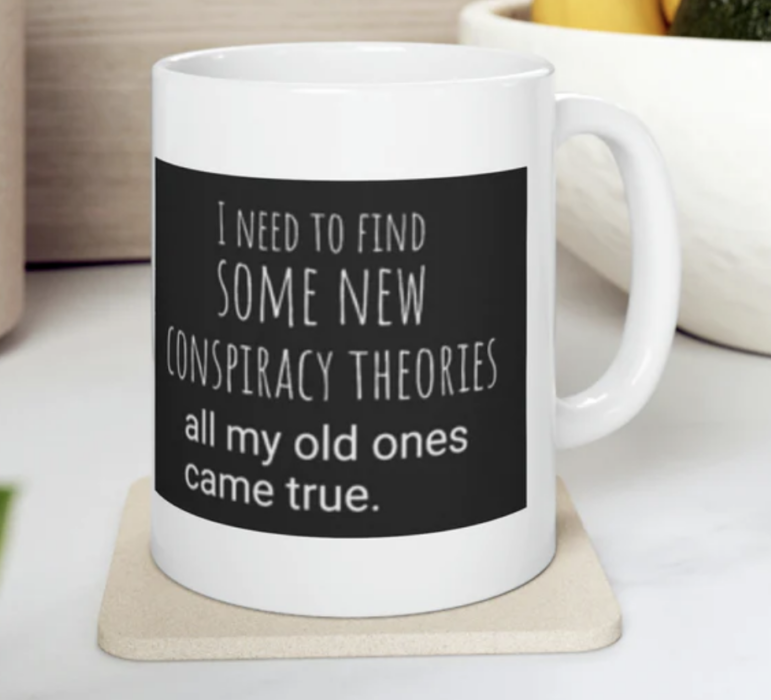 Visit The Sharyl Attkisson Store today
Unique gifts for independent thinkers
Proceeds benefit independent journalism