It's been quite a few years for corporate controversies! From the high cost of healthcare, to the health profession's missteps and misinformation on Covid and Covid vaccines, to "woke" corporate actions that cost investors--it's all taken a toll on public opinion.
The following is an excerpt from Gallup.
Americans view the retail and pharmaceutical industries worse than they did a year ago, while they view the airline, travel and publishing industries a bit more favorably.
These are the only meaningful changes seen across 25 U.S. business and industry sectors rated in Gallup's annual assessment.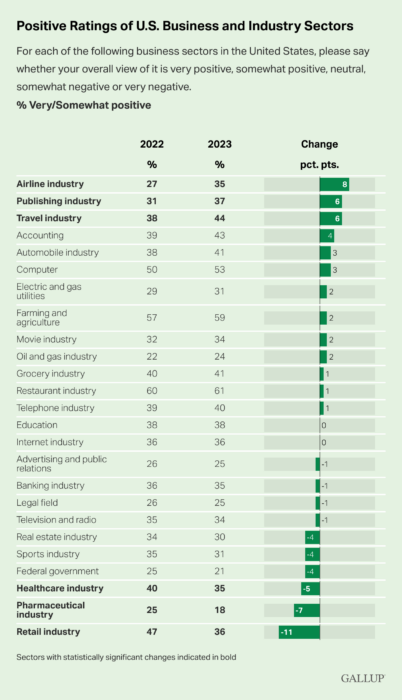 As a result of their latest declines, the retail and pharmaceutical industries' positive ratings are the lowest Gallup has recorded for each in annual trends since 2001.
At the same time, increases in the airline, travel and publishing industries' ratings only push these industries close to their long-term averages.
The latest results are based on an Aug. 1-23 nationally representative telephone poll.
Retail Decline
Over the past year, major U.S. retailers took center stage in the culture wars, while also making news for closing big-city stores and putting more merchandise behind locked glass, in response to what retailers are describing as an increase in organized retail crime.
It is against this backdrop that the retail industry's positive rating is at a record-low 36%, while its negative rating is a record-high 28%.
The resulting eight-percentage-point gap between the two perspectives is the narrowest yet for an industry that has typically been viewed more positively than negatively by double digits.
Pharma
The latest deterioration in the pharmaceutical industry's positive score accentuates its already-negative image. Currently, 18% of Americans have a positive view of it and 60% a negative view, with 21% feeling neutral.
The pharmaceutical industry's decline over the past year is the result of a 13-point drop in Republicans' positive score, from 26% to 13%.
This spans a period when some leading Republicans and conservative figures have been critical of the pharmaceutical industry generally, and of Covid-19 vaccines and booster shots specifically.
Restaurant, Farming and Computer Industries Are Most Popular
The computer industry is also viewed positively by a majority of Americans.
All told, nine industries on the list are viewed more positively than negatively to a meaningful degree, while an equal number are viewed more negatively on balance.
The pharmaceutical industry is rated worst, followed by the federal government, and the oil and gas industry.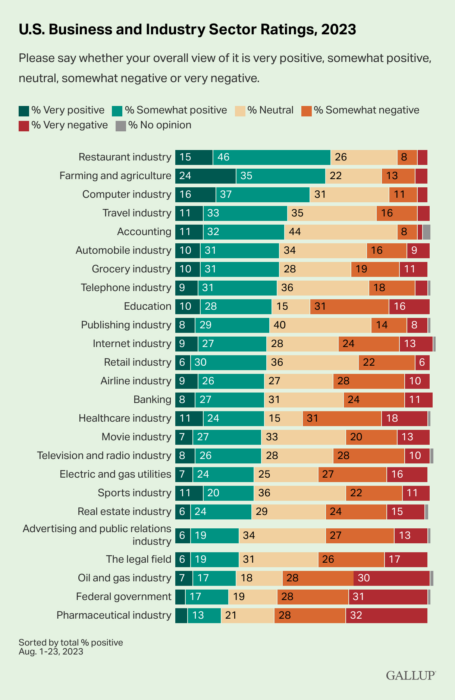 Link to complete article here.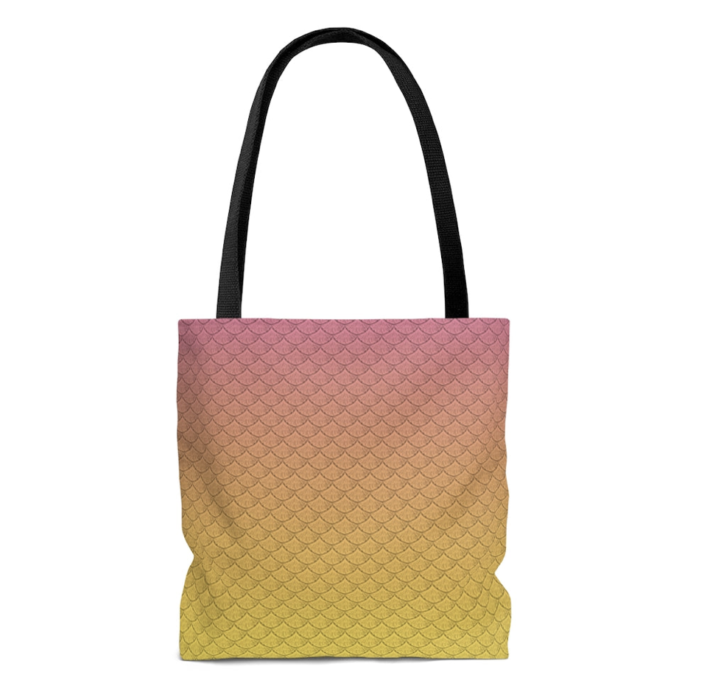 The Lemonade Mermaid Store
Unique gifts for Land or Sea Mermaids, Mer-pets and Little Mermaids!
Left: Our signature Fish Scales design tote bag in Citrus